Getting Started with Brightcove Gallery
This topic provides an overview of the Gallery module.
If you are looking to quickly get started creating and publishing a Gallery experience, check out one of these topics:
For an overview of Gallery and to learn about the types of experiences that can be created, attend Training on Demand: Introduction to Gallery.
Using Brightcove Gallery
To access the Gallery module, login to Video Cloud Studio and click Gallery in the navigation menu.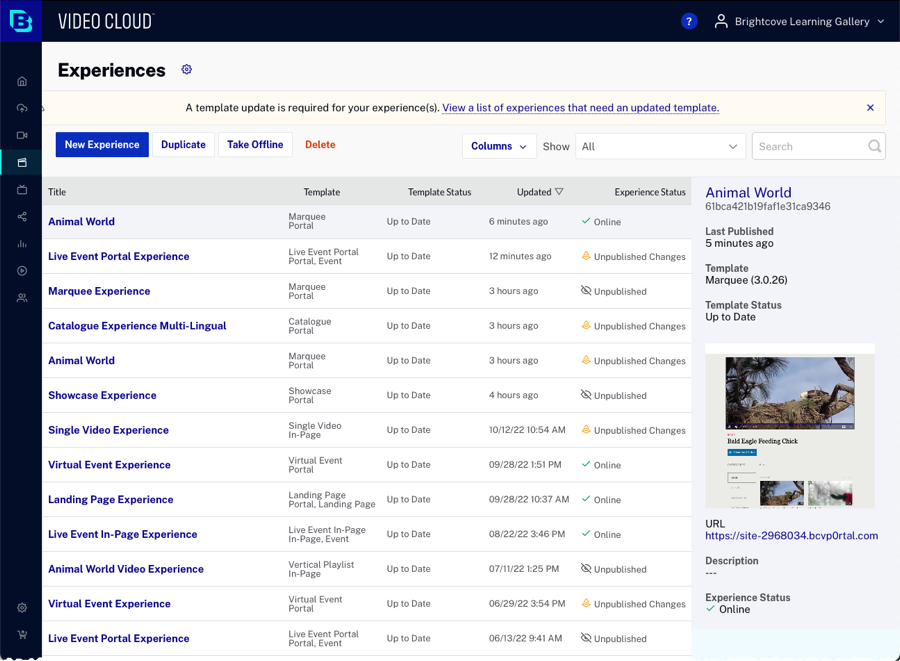 From the home page you can:
Before you create a Portal Experience, you should configure the Gallery settings.
Creating and managing experiences
When opening the Gallery module, the Experiences page will display by default. If no experiences have been created, you will be prompted to create a new experience. For an overview of the types of experiences that can be created, see Overview of Gallery Experiences.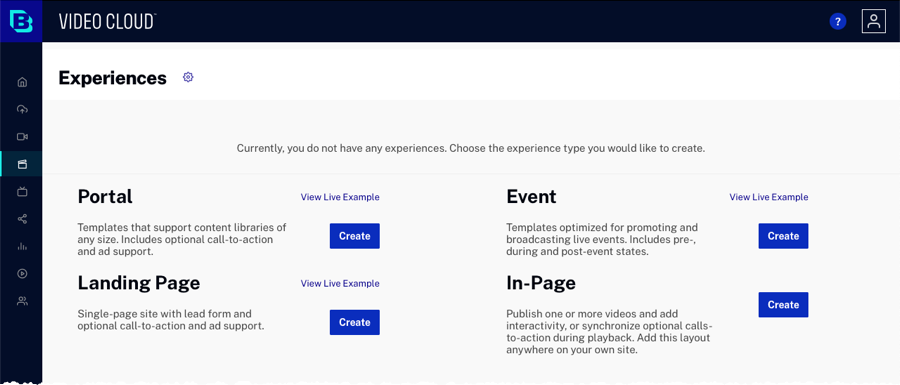 To learn more about creating and managing Gallery experiences, see Creating and Managing Gallery Experiences.
Configuring Gallery settings
When creating a Portal Experience, Gallery must be configured with a default player. To learn more about Gallery settings, see Configuring Gallery Settings.