Changing the Player Layout on a Portal Experience
In this topic you will learn how to change the player layout on a Portal Experience.
Depending upon the portal template that was selected when the experience was created, some of the page templates may provide the ability to change the player layout for the page.
If the player layout can be changed, a Change Layout dropdown will appear next to the page name.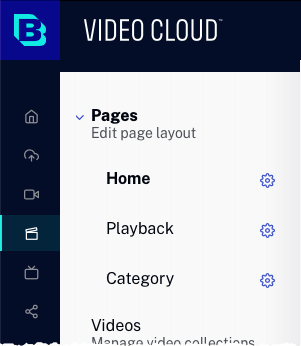 Changing the player layout
To change the player layout, click the Change Layout link and select a new player layout.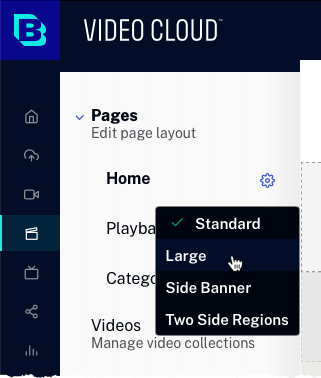 The following layouts are available.
Standard
Large
Side Banner
Two Side Regions
Left Column
Note that the available layouts will depend on the template that is selected and the page selected. The current layout being used is indicated with a check mark. The site will update with the new layout.